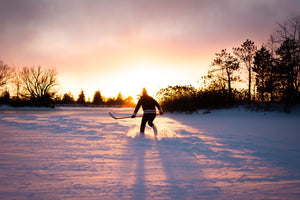 ELITE PERFORMANCE HOCKEY
ELITE PERFORMMANCE HOCKEY
ELITE PERFORMANCE HOCKEY
Elite Performance Hockey
Our Philosophy
At Elite Performance Hockey we strive to prepare players to reach the next level. Our staff made up of NCAA players and coaches will teach your son or daughter the DETAILS of the game that are often overlooked in the youth ranks.
We will focus on three key aspects in every camp we offer, including:
- Skating instruction
- Individual skill development
- Hockey intelligence improvement
We want our players to leave camp with not only an improvement in their physical abilities, but more importantly an improvement in their mental capabilities.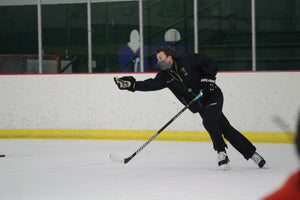 Skating
With the way the game has changed over the last 15 years, the ability to skate efficiently is more crucial than ever as the game is as fast as it has ever been.
Scouts will tell you when evaluating a player, they always look at their skating ability first. Skating must be practiced on a consistent basis as there is always room for improvement.
We believe that if the majority of NHL players have their own private skating coaches, then we MUST focus on skating at our camps. Each ice session will begin with 15-20 minutes of skating instruction.
Individual Skill Development
Individual skill development is imperative in any young player's career. In our model we will focus on passing, stickhandling, shooting, and puck protection.
Our individual skill development will take place for the 20-30 minutes in the middle of each ice session we offer. It is here that we will break down the group into smaller groups to allow players to gain as many reps as possible. Players will be taught the proper mechanics and movements to execute these skills in an instructor led "group teach." From here players will be given the opportunity to practice what they learn.
We believe that it is through repetition that the mastery of a skill is learned. Instructors will continue to remind players of everything they learn over the course of the week in any drill or game they take part in.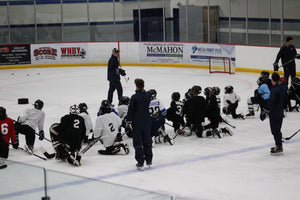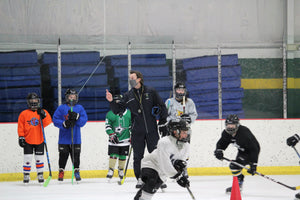 Hockey Intelligence
Hockey is a game of constant decision making and there are many patterns seen at all levels.
We will stress individual details to help prepare our campers for the many patterns they will see in their upcoming seasons. We accomplish this on the ice with a variety of many small area games. Putting players in a small area forces them to make decisions quicker than they would have to in a regular hockey game.
This model has been proven at all levels of not only hockey but many different sports to help increase sport intelligence.
On top of this, we will stress different details in our individual skill development portions and then teach our players how to implement those details in the small area games portion.
Testimonials
Elite Performance Hockey helped me reach my goal of making the A team this season. I'm so happy!

Ryan, Bantam A
Elite Performance Hockey helped my daughter make the team she wanted, while having a ton of fun. It was great

Chris, parent